German Auto Service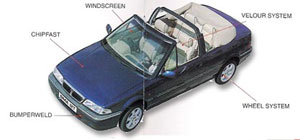 Mobile Workshop
The German Auto Service Division provides a comprehensive support and service to Mercedes Benz cars. Over 50 technical personnel have been given specialized training in Mercedes Benz Car Repair Services. It is with this expertise that we ensure a high level of reliable service to our customers.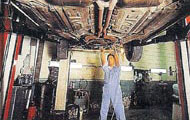 MECHANICAL DIVISION
We use for the division the latest sophisticated equipment to undertake repairs of all kinds of Mercedes Benz models including the latest series Mercedes introduced.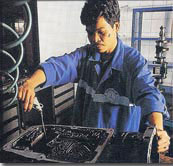 ELECTRICAL DIVISION:
Electrical and air conditioning systems of all Mercedes cars are tested and repaired with the help of the best available equipment which have been imported and installed in this division.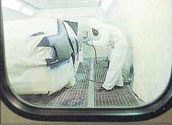 BODY REPAIR & PAINTING DIVISION:
With the help of state of the art technology, this division deals with repairing of chassis and major body repair work. We also specialize in painting Mercedes cars using international paints with the latest technology and by employing two spray booths.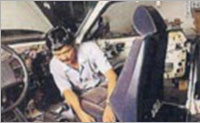 UPHOLSTERY DIVISION:
We use the best German materials and highly skilled professionals to carry out complete upholstery jobs.
SPECIALIZED REPAIR SERVICES DIVISION:
Fast and effective repair of expensive plastic and fiberglass moulding such as bumpers and spoilers avoiding high
replacement cost.
Fast and economical, non 'paint shop' repair systems for chips and scuffs in automotive paintwork.
The "invisible" repair of interior trim, head linings, dashboards and seating in velour, vinyl or leather.
The complete refurbishment of alloy wheels to 'as new' condition.
The speedy, cost-effective repair of chips and star breaks in windscreens.